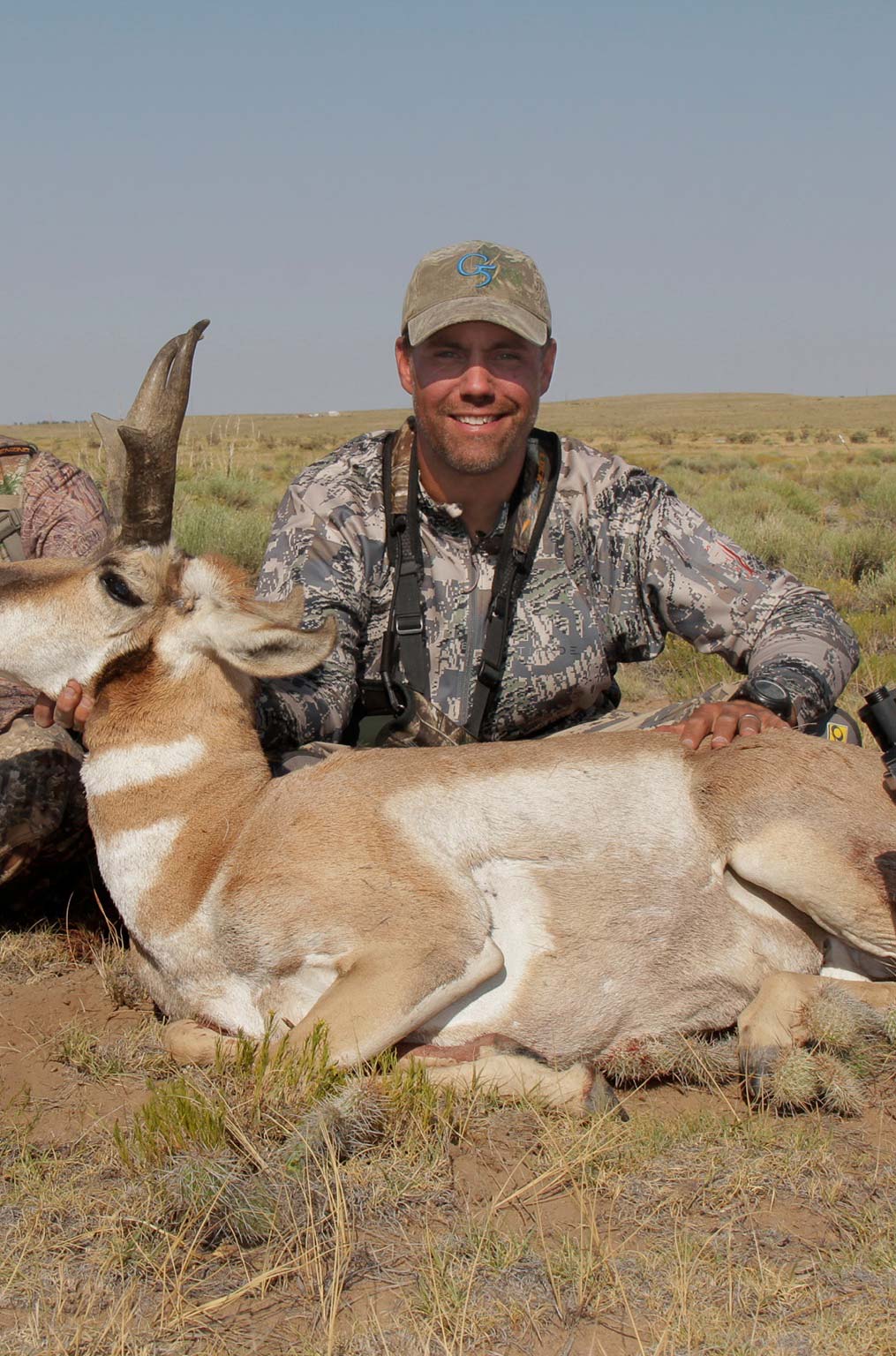 Brad Billingsley's skill and passion for the outdoors inspired him to create a legacy of exploration and great adventure. Brad began a lifetime of exploration at an early age. He began duck hunting at age 3 and passed the hunter safety course when he was 7.
While attending college at the University of Colorado, he played inside linebacker until dislocating his shoulder twice and getting reconstructive surgery. Two years of rehab later he took up the same sport without pads – rugby. After college, he developed an interest in running and has since completed several marathons (mostly remote trail marathons), Ironman triathlons, two 24-hour solo mountain bike races, and a 24-hour adventure race.
In 1991, he bought a Pearson Spoiler compound bow while living in a small cabin in the Colorado mountains, but like many of us, it took him years to harvest his first elk by bow.
Over the past 20 years Brad has been on many memorable hunts, including a recent Prince of Wales black bear hunt with Willi. Despite that, his most memorable hunt was taking his daughter, Reese, on her first duck hunt when she was but three years old.
In addition, Brad has a passion for writing. He began documenting his experiences in 1988. He's currently on his 9th journal and has captured every day hunting or fishing for the past 24 years. He documents everything including secret locations, pictures of success and failure, as well as detailed stories.
Brad is also a lifetime member of Ducks Unlimited. Not to mention, he was a national board member and Regional Vice President of DU from 2006-2010, was Colorado State Chairman from 2003-2005, and was a board member of Ducks Unlimited de Mexico from 2006-2011.
Brad's adventures have not been free of adversity. He was diagnosed with pulmonary edema in the adventure race that went awry, serious hypothermia while rescuing an injured snowboarder in the backcountry, and severe heat exhaustion during an ultra-endurance event. Despite the accidents and severity of his conditions, he continues to take his adventures to the extreme, albeit with increased preparation.