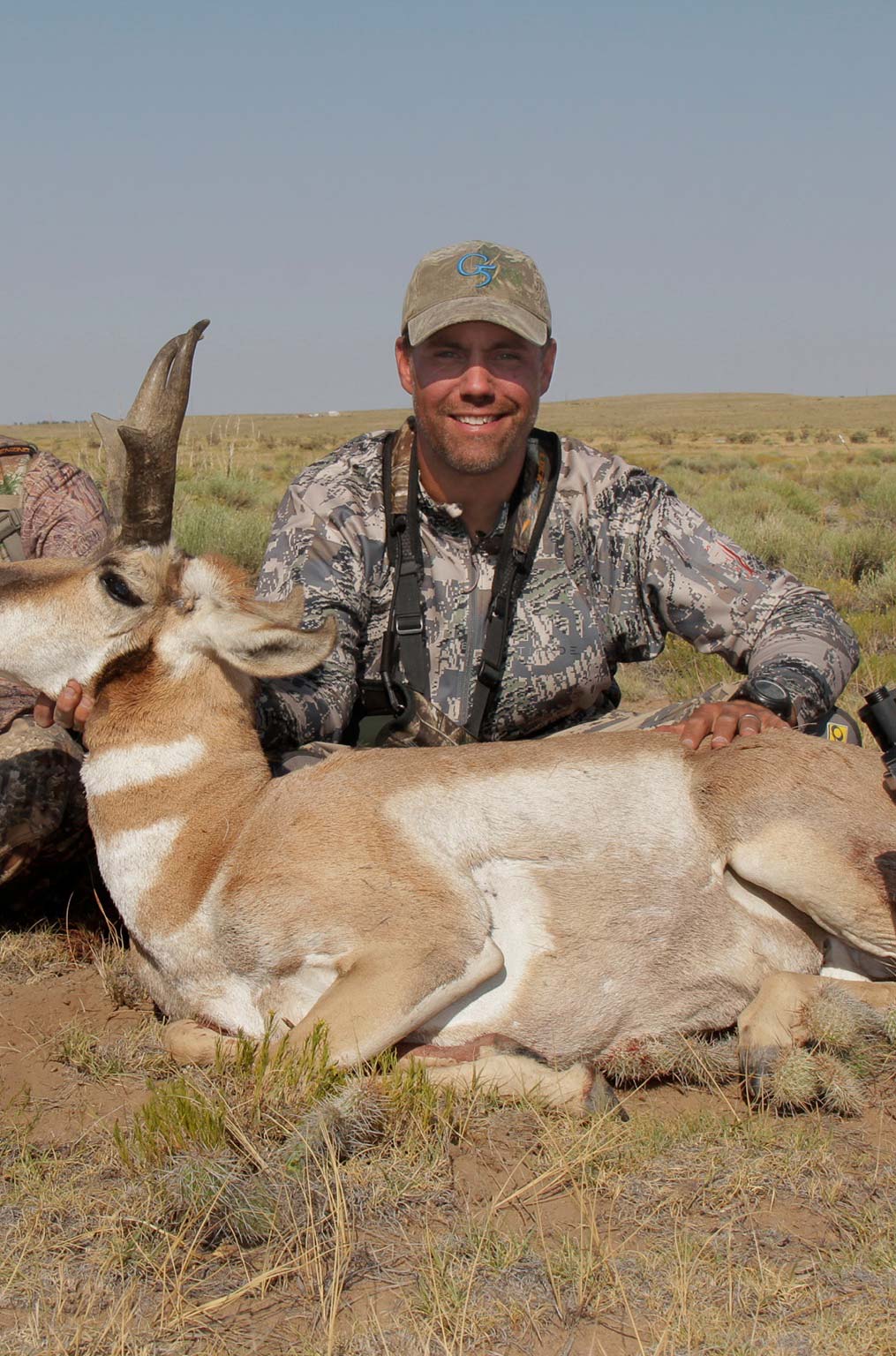 Brad grew up hunting and fishing with his Dad and starting hunting ducks at the early age of 3.  From his Dad he learned to love the outdoors and respect for safety while hunting.  Growing up in Southern California, he had no friends who hunted or fished, so he grew up quickly around the members of duck camp – picking all the birds and cleaning all the dishes to earn his right to join them each weekend.
Brad is now a father of two amazing kids – Jack and Reese – and is completely focused on helping them to experience the outdoors.  Jack is known to be able to catch a fish in a puddle of water and there is no adventure that Reese will not be completely excited to undertake.  Brad and Jack recently celebrated Jack getting his hunter safety with a DIY archery javelina hunt in New Mexico.  He and his wife Amy have a love for travel, enjoying seeing the world with "a backpack and a ballcap" – immersing themselves in the local cultures where they visit.  One day they plan to travel the world and live in countries that interest them (and have fish that will eat a fly!)
A past Colorado State Chairman and Board Member of Ducks Unlimited and Ducks Unlimited de Mexico, Brad has a passion for conservation and volunteering for DU is where he met two of his closest friends – Willi Schmidt and Chris Nowak.  From this common commitment to giving back, lifelong friendships have been formed.
Brad has two great loves in the outdoors – flyfishing for predatory fish (musky, GTs and golden dorado are his favorites) and bowhunting for bugling elk in September.  Willi got Brad focused on archery elk not long after college and he and Chris have mentored him through the years. Both a part of his harvest of his first bull years ago.  That said, he rates the success of a hunt on the challenge and adventure rather than whether he gets an animal or not.   "I'd rather go on a wild adventure deep into the public land mountains with my buddies than arrow a 350 bull on a private ranch".