Fall is fast approaching and soon it will be time to put away your shorts and pick up the Hoyt or Browning in preparation for bugling bull elk.  Hunting and scouting for elk is exciting and challenging, however the challenge and excitement compounds when you add in the words "Do-It-Yourself".  This fall many elk hunters will plan a DIY elk hunt, and will spend countless hours researching elk scouting tips and how to scout for elk on public land.  Fortunately for the DIY hunter, and especially those DIY elk hunters who will be heading out in search of a public land bull, there is more and more information and tools like these elk scouting tips that an elk hunter can use to their advantage.
Elk hunting on public land can be very challenging, but it can also be very rewarding if you are willing to put in the time, and do the work.  Scouting elk and elk hunting are both very physically demanding activities.  The terrain is often very difficult to traverse and very unforgiving.  When you're planning to hit public land on a DIY elk hunt, time is often your most valuable asset.  With many tracts of public land ranging from the tens of thousands of acres, to small untouched parcels, getting your Big Game Hunting Boots across every square inch is impossible.  Luckily for the public land DIY elk hunter, a good set of aerial photos and scouting for elk can really help narrow down your reconnaissance efforts and maximize the time you spend scouting for elk.
Elk Scouting Tips
Before diving into the elk scouting tips, here is an elk hunting video to give you a sense of what the reality of DIY elk hunting is. As you will witness in the video, the hard work, research, scouting, and patience can and will pay off. This hunt reveals how hard DIY elk hunting can be, but also gives you a sense of the reward and satisfaction.
DIY Colorado Archery Elk Hunt | Pure Hunting S.2, Ep.5 " CO DIY Elk"
(Video) – Join Chris Nowak and me as we head to Colorado's Limited Unit 61 on his public land, DIY Colorado archery elk hunt. This hunt reveals how hard a DIY Colorado archery elk hunt can be. Scouting, hard work, patience, and persistence proves what is needed for success. This is a great example of the serious potential behind a DIY Colorado Archery Elk Hunt!
A Picture is worth a Thousand Words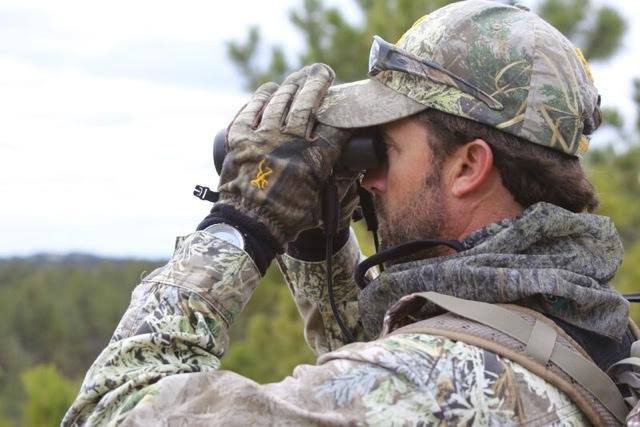 There is nothing more fulfilling than touching the trigger on the Spot Hogg Release and sending a Grim Reaper into the motor of a big bull elk …especially after the work you put in to make it happen.  The reward and satisfaction substantially grows when hunting elk on public land in a DIY style elk hunt.  Big bull or mature cow, it doesn't matter when it comes to hunting public land, they are all trophies.  To successfully pull off a DIY elk hunt on public land, you need as much information as you can find regarding the location you are planning to hunt.  Although all information has its value, the most critical piece of intel that you can have at your disposal is a good set of aerial maps.
Aerial maps can provide the hunter with more information than one might think which is why they are so important when you are planning to go on a DIY elk hunt on public land.  Aerial photos provide the hunter with a detailed over view of the area you are planning to hunt.  These maps can give the hunter an exact understanding of what the land cover is.  Understanding the land cover is critical when locating large timber breaks in association with open valleys and meadows as well as elevation, which are all critical pieces of to have when it comes to successfully punching the ticket of a public land bull elk.
Though hard copies of aerial photos are very handy to have, they do come with their disadvantages.  Maps are often bulky, and hard to pack.  They can also be damaged or lost which can leave you up a "you know what" creek…literally!  Fortunately for the elk hunter, in today's world of instant information all the info you need to effectively scout elk and hunt elk on public land are just a click away.
Go Digital
In today's high-tech world almost everyone has a smart phone at their disposal.  Thanks to some forward thinking outdoorsmen and women, these handheld devices now have the ability to help you put more game in the back of the truck this fall!  The Hunt App by onXmaps has revolutionized a hunter's ability to use aerial photography to their advantage, especially when scouting or hunting on large and difficult tracts of land.  The Hunt app by onXmaps is available on both Android and IOS devices and offer the hunter a wide range of features.
HUNT App 3.0 from onXmaps on Vimeo.
onXmaps HUNT App 3.0
An essential tool for your hunting arsenal, these fast, intuitive topo maps highlight all public and private property boundaries. Our HUNT Maps add a layer of private land parcels which list land owner information. With the HUNT line of products you can easily determine your position in relation to public or private property boundaries, find new access, determine land owner names and ranch boundaries, and we are just getting started! Endorsed by numerous State and Federal agencies, our maps are the most reliable source for land ownership maps on the market.
Much like the "old school" aerial maps, the Hunt app provides the DIY elk hunter with everything they need to be successful on public land.  This app enables the hunter to easily determine which lands are privately owned, and which our publically owned which is obviously critical data to have.  This app also provides the hunter with information related to lands in public access programs as well as road and trail maps to help you plan accordingly.
One of the best features of the Hunt app is that it is catered to the hunter.  The app is designed to be interactive and allows the hunter to enter information spatially and identify points of interest such as property boundary's, hunting zones, potential hazardous areas, the list goes on.  If you are planning on heading out on a DIY elk hunt this fall, one of the critical elk scouting tips is the Hunt app is a must have.
Glassing
After initial aerial scouting with the help of the app, glassing is the next step in these elk hunting tips. Glassing for elk during the summer should be your next step after you exhaust using maps. Just as in the elk hunting video above, summer scouting before the hunt is a must. While aerial views and scouting via an online map and the app is critical, it can only tell you so much. Try to at least plan one if not two scouting trips well before the hunt. This is a critical piece to any elk scouting tips. Grab a pair of Binoculars and your spotting scope, and hit the areas that interested you while scouting from the maps. Now before you actually attempt scouting for elk with your boots on the ground you need to locate key areas to glass from. Select glassing positions high above the tree line where you can get an expansive view. While you are looking for big bulls to target once the season arrives you are more so getting a feel for the land. Identify feeding areas, water sources, wallows, and grass areas that will have rutting activity. These will be the areas you will concentrate on once the season arrives.
Another good set of elk scouting tips is looking for human sign. Look for camping residue, harvest elk remains, ribbons, gear, and sign of other hunters in the area. Too much might tell you to look elsewhere. Glassing and summer scouting for elk will tell you a lot about the elk, the hunters in the area, the lay of the land, the access and road you can take, and the reality of what you can expect on your DIY elk hunt.
A DIY elk hunt is challenge that every hunter should experience.  Though it can be difficult, the most difficult part of planning for any hunt is determining a solid starting point. Researching and touching up on any available elk scouting tips can get you started.  Scouting for elk and successfully hunting elk is an exciting experience that can truly test any hunter's skills and abilities.  They key to success is preparation, and gathering and using all of the information that is available to you and aerial photography is the best place to start.  As you plan your next outdoor adventure, keep these tips and techniques in the back of your mind, and you will be well on your way to success this fall!