SHOT Show 2018
The New Browning X-Bolt Eclipse Hunter…a bold, sleek, rock solid, overshadow of all competition. I got to lay my hands on the X-Bolt Eclipse Hunter at the 2018 SHOT Show, and to say I was impressed would be an understatement. The rifle was chambered in 6.5 Creedmoor. This was my first time shooting the 6.5 Creedmoor and what a round it is! Here is a quick X-Bolt Eclipse Hunter Review below!
A slim profile, thumbhole stock, and Monte Carlo cheekpiece coupled with the contrasting wood, stainless barrel, and blued action creates a stunning and elegant rifle!

Features:
RECEIVER: Steel
Matte blued finish
Glass bedded
Drilled and tapped for scope mounts
BARREL: Matte gray stainless steel
Free-floating
Hand chambered
Target crown
ACTION: Bolt-action
60° bolt lift
Adjustable Feather Trigger
Detachable rotary magazine
Top-tang safety
Bolt unlock button
STOCK: Laminated gray satin varnish finish
Thumbhole grip
Monte Carlo cheekpiece
Checkered
FEATURES: Sling swivel studs installed
Inflex recoil pad (Scope and mounts not included)
The X-Bolt Eclipse Hunter is available in: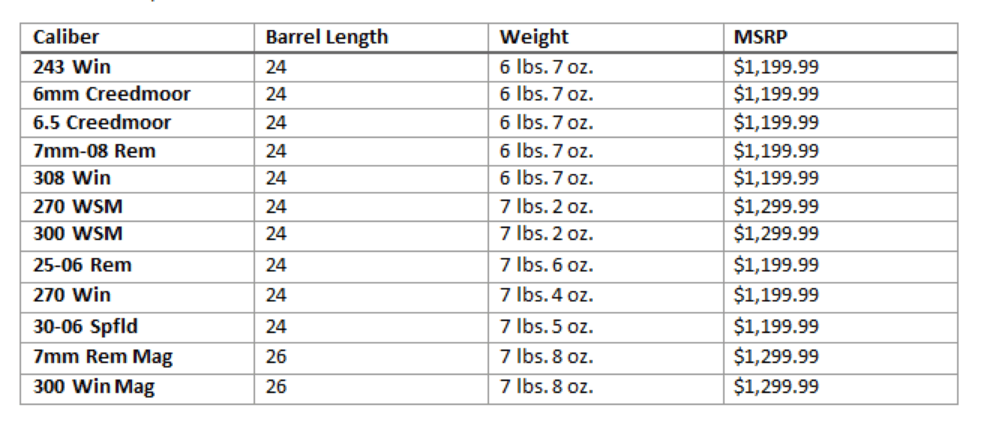 Check out the new X-Bolt Eclipse Hunter Here! For more Pure Hunting Product reviews click the link below!