The American pronghorn or antelope as they are typically referred to by hunters are plentiful across the plains of the West stretching from northern Mexico all the way up through the plains of Canada. Their unique orange and white hides mesh well into the sun-bleached grasses and sage flats they call home.  Tags for pronghorn hunting are plentiful and those with western DIY aspirations shouldn't overlook these hunting opportunities. While no hunt is ever a guarantee, over-the-counter tags are plentiful and so are public lands. The question becomes…how hard are you willing to hunt?
In this episode I head to New Mexico, a state most widely known for its difficulty in drawing elk tags, to hunt a cattle ranch for pronghorn. Fueled by the "itch" for adventure and the desire for antelope meat, I bought a landowners tag which gave me the opportunity to hunt private land.  While buying landowner tags are typically more expensive, it is just another way to have a great western hunting adventure!
New Mexico Pronghorn Hunting | S.5, Ep.501
Pronghorn Hunting Strategy
Pronghorn hunting strategies are fairly straightforward: glassing, stalking, ambushing by water.  The ranch owners, Paige and Andy Murphy, explained that their typical method for pursuing antelope is spot and stalk.  Although the plains of New Mexico have the perception of being flat, the truth is there are lots of undulations in the topography one can use to spot and approach game.  One of my first stalks of the hunt makes for a key remark about having lost elevation!  While you certainly don't want to be "skyline'd" hunting plains antelope, losing sight of the animals can complicate the issue while trying to press closer to where you last thought the animal was standing. There is always a cause and effect when spot-and-stalk hunting. Antelope don't stay still very long.  Don't draw assumptions on what you think you are going to see when making a stalk as this leads to dulled senses and missed opportunities.
When making an approach over a rise, be sure to crawl up over the peak of the ridge, hill or mountain since animals will see the movement quickly. My first stalk succumbs, not because of the lack of animals, but because of the lack of topography to utilize to cover an approach.  Although there are many good opportunities to use undulations, there are also many times that the terrain is so flat, with no cover, preventing the chance of getting within range.  Another good point to remember is to try and keep the sun at your back if possible.  An animal trying to stare you down will lose your silhouette in the sun and have to look away.    During this second stalk having the sun at my back gave me multiple chances to get within easy range of a solid buck antelope.  But, such as with hunting speed goats, if you want to ensure you are taking a mature animal you must take the time to look at the animal from all angles.  Reluctantly, I passed the antelope despite only having two days to hunt!
The wait was not long to find another animal.  Glassing up a nice animal in the distance, I made his way to within 200 yards of the buck. The animal dropped into a low depression which inadvertently exposed my outline. The buck instantly took notice.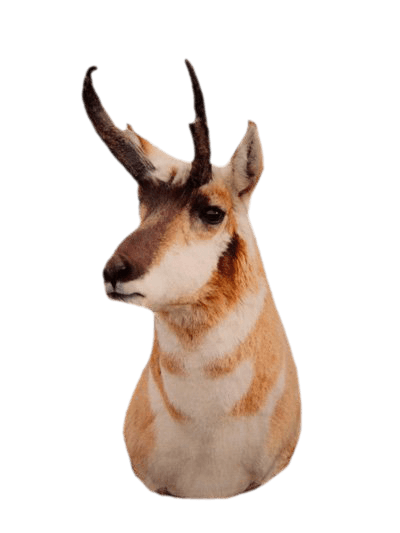 Using a Heads Up Decoy, I was able to calm the buck's nerves.  Decoying antelope is a storied part of the pursuit.  A word of caution when hunting public lands:  The use of decoys on public lands is highly discouraged as other hunters may mistake you for an antelope, (hard to believe, I know, but it happens)   However, pronghorn are highly susceptible to decoys, far more than whitetails which makes it an essential part of an antelope gear bag, especially during the rut like in this episode.  The buck squared himself for a textbook broadside shot and dropped instantly at the squeeze of the trigger.
Pronghorn Hunting Gear
Typically, the gear for an antelope hunts is based on a day hunt scenario.  Hiking a few miles from the truck to find animals is normal. Since you are not looking to spent time overnight in the field chasing pronghorn, it allows you a few more options with what you can carry. Take time to digest and consider these pronghorn gear suggestions.
Clothing
Generally speaking, hunting pronghorn happens in mild or hot temperatures.  The Browning Hells Canyon Speed line of clothing provides a moisture wicking base layer system to keep the body cool in warm conditions.  The pattern A-TACS provides on the Browning Hells Canyon Speed line is perfect for open-country hunting.  The blend of light browns and grays in the pattern help break up the outline of any hunter against the notorious eyesight of the American pronghorn.  Having an open country pattern is critical to hunting antelope since it will help buy you extra precious moments of time in which you need to make a shot.
Glassing:
With open expanses stretching as far as the eye can see, you could wear out a pair of boots just trying to find an antelope in stalking position.  The age-old saying of letting your optics do the walking is paramount to save time and energy.  When chasing pronghorn on the prairies of the West it is important to carry three types of optics
Spotting Scope: I carried a Vortex 50mm Razor HD in my day pack for this hunt.  Light and compact, the Razor HD from Vortex is easy to carry and gives you the ability to identify distant groups of animals.  The Razor HD is available in six different options with different options to help you pick the right scope for your adventure.
Binoculars: A regular set of binoculars you can sling around your shoulders is necessary to glass quickly. If you don't have the ability to get a spotting scope, even having a basic 10×42 pair of binoculars rested on a tripod can help you steadily scan the landscape. The New Vortex Fury is a 10×42 pair of binoculars with an integrated lazar range finder.
Rangefinders: I shot my New Mexico speed goat at 175 yards.  Precisely knowing the range of your target on the open prairie is critical since distance can be deceiving.  The Ranger 1500 lazar range finder from Vortex has a maximum distance of 750 yards.  This is far more than sufficient for the majority of shooters pursuing antelope.
Pronghorn Hunting Rifle Considerations
The American pronghorn is typically smaller than your average whitetail deer.  Since they live in such open spaces you will want to pick a rifle caliber and ammunition known for shooting a flat trajectory. The time-honored .270 has taken thousands of antelope because of this reason.  Browning rifles have multiple options and platforms in the .270 caliber.  The Browning X-bolt Hell's Canyon Speed rifles also comes in A-TACS camouflage pattern and has a stiff, fluted barrel which is a bedded and free floated barrel to ensure straight shooting.

Ammunition
The Browning BXC .270 ammunition produces plenty of power to take any antelope. With a grain weight of 145, the round travels with a velocity of 2568 at 200 yards. The goat I shot on this episode was standing at 175 yards and he dropped in his tracks.
Pronghorn Hunting Packs
Since antelope hunting is done in by making day hikes, I choose to trust the Tenzing TZ 1250 which is a simple yet effective pack.  This pack offers complete versatility and offers exceptional mobility while not sacrificing the space needed to take on a pronghorn hunt.  Unless you are in a position to have to carry meat out of the prairie and to the truck and need a larger packing frame, this pack gives you the comfortable adjustability to enjoy the day.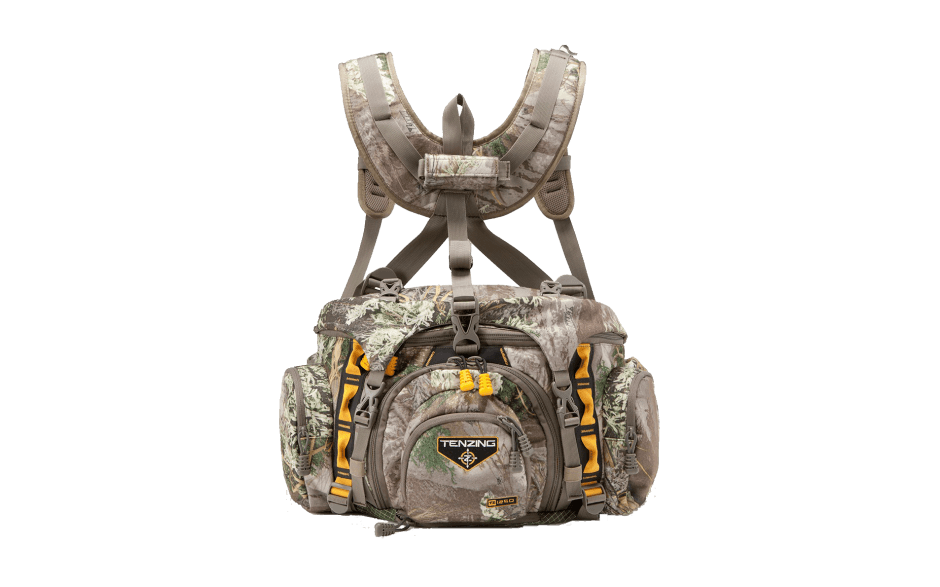 Antelope hunting is largely overlooked by sportsmen. If you understand proper meat management, especially in warm weather, the meat is regarded by many as some of the best tastings on the continent. My hunt is a prime example of what can happen on any pronghorn hunting trip. It can happen quickly and give you the chance to look over several animals. Don't just sit there this fall, do the research, buy a tag and get out to enjoy the spectacular antelope hunting this country has to offer.