Speed goats, devil deer, the names go on and on.  No matter what you call them, pronghorn antelope are a truly magnificent animal that offer an amazing opportunity for a pure hunting adventure.  Many cannot think about the western shortgrass prairies and sage country of the Front Range without thinking about the iconic pronghorn antelope.  Pronghorn antelope are very wary, and can provide even the most experienced hunter with a formidable challenge, each and every time they hit the field, especially when using archery equipment.  Their keen eyesight and heightened sense of smell makes DIY antelope hunting incredibly difficult especially in the vast open rangeland. These DIY antelope hunting tips can level the playing field for your next pure hunting adventure.
While getting to within range of the Browning or the Hoyt may be a challenge, there is a positive side when it comes to scouting for antelope and antelope hunting which can be summed up in one word, opportunity.  The western states offer anyone with plenty of opportunity to break out the Vortex, their camo and hit the roads in a search of their DIY antelope.
A Land of Opportunity
DIY Archery Pronghorn Hunt | Pure Hunting S.2, Ep.7 "Nowhere to Hide"
(Video) – Join Willi's long-time hunting friend and Pure Hunting Co-Host, Brad Billingsley as he goes on a DIY archery pronghorn hunt. After a long, dry summer, there's not much cover and he finds a traditional spot and stalk hunt to be more challenging than he originally thought. Pronghorns can become ghosts, and brad learns this during this DIY archery pronghorn hunt.
If you have your sights set on DIY antelope hunting, then you are in luck when it comes to places go.  The Countries western are home to not only abundant wildlife but also hold some of the largest tracts of public land, unlike anywhere else in the Country.  From thousands upon thousands of acres of vast open land that is owned and managed by Federal agencies such as the U.S. Forest Service or Bureau of Land Management to state owned lands and walk-in access properties.  The western states are teaming with locations that you can build your DIY antelope hunting trip around.
Much like hunting big game in the Midwest, a successful DIY antelope hunting trip really centers on scouting.  Scouting for antelope can be both and fun and taxing task, however, understanding the pattern of a speed goat is paramount to success. One of the biggest challenges with DIY antelope hunting that you will face can sometimes be having too many potential hunting locations. The fact is, scouting for antelope can take a considerable amount of time, before you even attempt to head out DIY antelope hunting.  One of the most helpful things that you can when planning your DIY antelope hunt is to try to cull down the areas that you plan to hunt before even pulling out of the driveway.  Luckily for the DIY antelope hunter there are plenty of tools available to help them do just that!  OnXMAPs provides the DIY antelope hunter with everything they need to select their next hunting location and build their game plan, all at the push of a button.  The HUNT APP features many different aerial image layers that can give the user all the information they need to hit the field with confidence.  From plat map coverage, to land cover maps the HUNT APP is an excellent planning tool that you should consider picking up before heading out on your DIY antelope hunt.
A Target Rich Environment
Though the local populations tend to wax and wane, much like other big game animals by in large the antelope population of the west is doing well, providing plenty of opportunity for those that are willing to work for it.  Antelope can cover vast distances in a twelve hour period, however, they can be very easy to pattern if you allow yourself adequate time to scout.  When planning your DIY antelope hunting trip, it is always a good idea to allow at least two days for scouting prior to breaking out the Browning ammo the Grim Reaper's as it can make all the difference.
When DIY antelope hunting, it is important to locate a couple of key areas and those would be water and shade.  If you can locate where the antelope you are hunting frequent for water and shade, you can begin to develop a game plan to put on in the back of the truck.  Out west, water can be a limiting factor, the arid climate is not designed to hold much water, so locating areas like watering tanks for cattle, small pond and even the occasional stream can be critical for success.  Likewise, locating areas the offer shade from the sun can be almost critical as finding a reliable water source, and can provide you an opportunity to build your antelope hunting strategy around.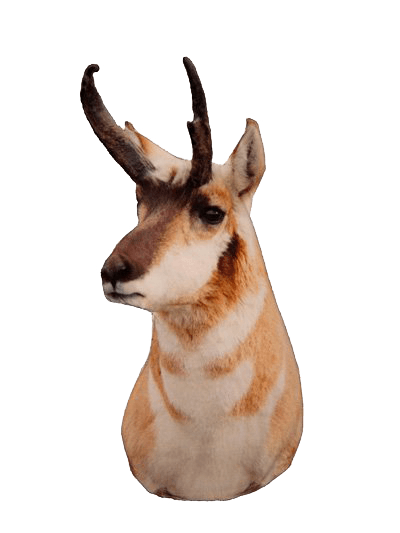 DIY antelope hunting is really a game of trial and error along with persistence.  It is often the stubborn antelope hunter who refuses to give up and is willing to log long days in the pop up blind overlooking a water hole, or antelope hunter who is willing to log countless miles walking behind the silhouette of a Heads Up Decoy hoping to get within bow range that come out on top.
DIY antelope hunting is something that anyone can do.  If you take the time to do your homework, scout, ensure that you are carrying the right tools for the job and stay persistent you can often come out a winner!  If you are looking for a new challenge, consider taking advantage of the endless opportunities of the western plains, and head out on a DIY antelope hunt this fall.