While every hunter has a constant drive and a strong desire to go elk hunting, few actually hit the slopes with a tag in hand. Time, prior commitments, money, kids…there is a lot that can get in the way of elk hunting ambitions. Why is this such a reoccurring problem for hunters? It's with the mindset of what the elk hunt could/will be. The perfect elk hunt, in many minds is an outfitted hunt. The canvas white walled tents, horses, and a film crew possibly, and giant screaming bulls littering the landscape is what most hunters imagine. With these expectations it's no secret to realize while many hunters chose to extinguish the flame early. However one option is still available…DIY elk hunting.
Doing-it-yourself, while extremely challenging is a good option for elk hunters on a budget, and at the end of the day is so much more rewarding if successful by your own sweat and hard work. A do-it-yourself elk hunt may be your best option to live this pure hunting adventure.
The information and advice for DIY elk hunting can often times sound intimidating, and almost negative to a reader. While this information does not want to discourage anyone from a DIY elk hunt, it can sound that way. You should know what to expect, what to plan for, and how to prepare so you can find your own success. This is a look into a realistic DIY elk hunt, what to expect, and what gear and considerations you should make before and during the hunt.  With that said, before diving into the meat of this DIY elk hunting guide, here are some elk hunting videos to get you into the mood and mindset. This will get you excited for the possibilities, but still allow you to keep reality in mind! Here are some of the DIY elk hunts on we have on video, showing you every aspect of the hunt, and how to make it happen!
Colorado Archery Elk Hunt | Pure Hunting S.2, Ep.5 " Colorado DIY Archery Elk Hunt"
(Video) – Join Chris Nowak and me as we head to Colorado's Limited Unit 61 on his public land, DIY Colorado archery elk hunt. This hunt reveals how hard a DIY Colorado archery elk hunt can be. Scouting, hard work, patience, and persistence proves what is needed for success. This is a great example of the serious potential behind a DIY Colorado Archery Elk Hunt!
DIY Rocky Mountain Elk Hunt | Pure Hunting S.2, Ep.4 "Elk, Elk, Everywhere"
(Video) – Join me as my dad and I head into the mountains of Colorado for a DIY Rocky Mountain elk hunt on public land. I'm hunting with the bow and my dad has his muzzleloader. This DIY Rocky Mountain elk hunt places us in the heart of the rut and I'm hoping I can get my dad a nice bull to take home to Kansas. Its good country, and plenty of elk and bulls, but that doesn't mean this DIY Rocky Mountain elk hunt will be easy.
DIY Colorado Elk Bow Hunting | Pure Hunting S.3, Ep.2 "Raining Elk"
(Video) – Follow along as Willi heads to Colorado's Unit 76 for a limited draw archery DIY Colorado elk bow hunting trip. This hunt shows you how quickly Mother Nature can change your plans, as rain sets in for the majority of the hunt. With patience and persistence I come away with a great opportunity, but without an elk on my DIY Colorado elk bow hunting. Even with the hard lessons learned, the hunt, the experience, and the time spent in elk country was unforgettable
DIY Elk Hunting | Pure Hunting S.1, Ep.3 "Murphy's Law for Elk"
 (Video) –Join Willi, Brad and Chris as we go Colorado DIY elk hunting, and then Willi and Chris as they continue on to the Missouri Breaks of Montana. This DIY elk hunting portrays the true pursuit and pure hunting adventure of elk hunting in the Rocky Mountains. For DIY elk hunting, it often means going further than any other hunter would, for us that mean an 8 mile mountain bike ride to camp!
Now that you have a better idea of what a DIY elk hunting trip really looks like we can dive into the how, why, and where. When it comes to DIY elk hunting, our first advice, and really your first concern is being prepared. When should you start preparing for DIY elk hunting? Honestly the time has already passed, everyone knows when elk season is, but only those who have attempted a do it yourself elk hunt know what it takes. Preparation starts weeks, months, and years to prepare for!
How to Get Elk Tags
Sure you can wait, build points, and strive for the best units but you can also go another route, or do both. Over the counter tags are available in several states and are within the reach of most budgets. Arizona, Idaho, Montana, Oregon, Utah, and Washington offer over the counter tags in some way or fashion. The restrictions, sex, weapons available to use, and other details depend by state when it comes to availability and price.  Generally in these states you are looking anywhere from $250 – 900 range depending on sex and license types. Over the counter tags to non-residents give the option for DIY elk hunting and is essentially where you start your trip. Buying an over the counter elk tag is the basis and principle behind a DIY elk hunt.
Here is more information on over the counter tags by state:
Arizona Over the Counter Elk Tags
Idaho Over the Counter Elk Tags
Montana Over the Counter Elk Tags
Oregon Over the Counter Elk Tags
Utah Over the Counter Elk Tags
Washington Over the Counter Elk Tags
Physical Fitness
Up, down, up, down, and a lot more up…this will be the majority of your days spent elk hunting. This is not the first time you have heard this, and it definitely will not be the last as you begin planning your DIY elk hunting trip, fitness and conditioning is key. High elevation, constant up and down movement across rugged terrain, and all of it with a pack and gear, elk hunting is not an easy task.
Training and condition for elk hunting requires physical prep with both cardiovascular and muscular training. For this you must dedicate months of every day training, gradually stepping your routine and strain up every week as you get closer to the trip. Cardio work well before the trip will pay off huge as you enter the third, fourth and later days of hunting. This is where the high altitude claims victims. The best ways to train are getting out and hiking long distances and elevation if available. Treadmills and Stairmasters are a good option when elevation is not in the area. Muscular preparation and elk hunting strength training is also an important to train for. While altitude can wear on you, carrying the gear, the bow or rifle in your hand all day can tire you out fast.
Mental Fitness
Hunting elk is a huge challenge, there are so many variables at play, and even when the hunt can seem to come together, openings pass over and over again without any shot opportunities. Its elk hunting, and not everyone is blessed enough to go on an outfitted hunt where everything seems to go right. DIY elk hunting means a lot can and will go wrong, and all by your own hand. The difficulties with DIY elk hunts is that you and only you are the sole reason for success or the lack of. The best mental preparation is expecting failure, but striving and being determined for success. There is a fine line we know, but recognizing coming home empty handed is not a failed hunt is key. You need to evaluate your answer to the question "What are you getting out of a do it yourself elk hunt?". Your answer should be along the lines of only striving for the pure hunting adventure, not simply to harvest an elk.
DIY Elk Hunting Gear List: Recommendations and "Must-Haves"
The next step of preparation for a DIY elk hunt, is purchasing or laying out the right gear. What will you need for a DIY elk hunting trip? Here are some recommendations on gear that you should think about that we have experience with.
Elk Hunting Clothing
Considering whether or not your hunting clothing is ready for elk hunting or not might be running through your head. Elk hunting clothing needs to be light and fast, but durable and be able to stand up to the cold and weather the mountains can throw at you at any time. You will experience fast paced elk hunts, slow spotting and stalking, all day rain, all day heat, snow, wind, and plenty more. Obviously the exact clothing needed will depend on where you are planning the hunt, but generally these considerations should be taken. Elk hunting clothing should be technical, comfortable, and support the hunt. The new Hell's Canyon Speed series from Browning is an all new line of big game clothing. The A-TACS camo and build of every item in the Speed series is suited for elk hunting. Check out the New Series HERE, the series contains every layer, and accessory clothing piece, like gloves and hats, you will need on your DIY elk hunt.
Elk Hunting Boots
The next recommendation in this DIY elk hunting guide is a quality pair of boots that can survive the rocky terrain and demand of elk hunting. The jagged up and down nature, constant heat, water, and cold…what a pair of boots experiences can overwhelm most hunting boots. A recommendation for elk hunting boots would have to go to the new X-Static Woods and Stream Boots. The boots feature odor-control, with the warmth and durability you need on your DIY elk hunt.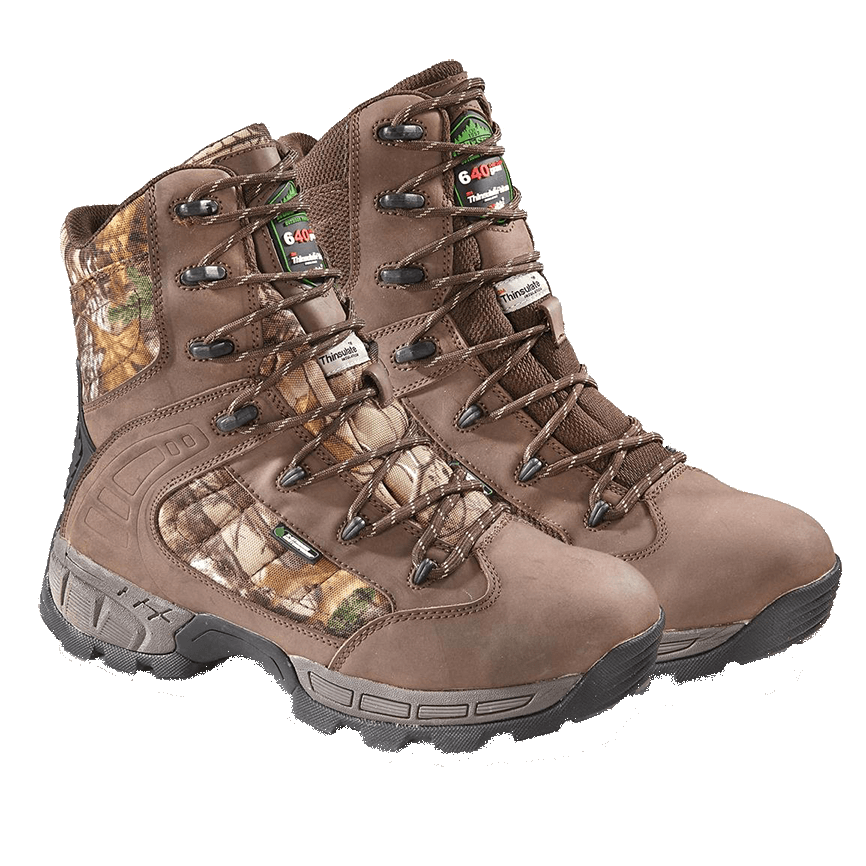 Compound Bow and Broadhead Combination for Elk Hunting
If you plan on tackling a DIY archery elk hunt, you need a bow and broadhead combination, as well as a bit of tuning and plenty of practice to bring down a bugling bull. A recommendation on this is the new Hoyt Carbon Defiant compound bow. Lightweight, durable, fast, and powerful make this Hoyt bow perfect for elk hunting. Overall the bow you carry up the slopes should be something you trust and can depend on. You need to feel completely confident with your setup.
Up next, and this relies more upon personal preference than anything you need to pick a broadhead. Penetration and accuracy should be your considerations for broadhead, and whether you like fixed blade broadheads or expandable broadheads, certain Grim Reaper Broadheads can take down elk with ease.
Bow Accessories for Elk Hunting
Coming by this DIY elk hunting guide online, you are most likely combing the web for information on elk hunting. If you plan on talking a bull with a bow then you have already read several times that accuracy and practice is critical. Bow hunting elk will test your ability as a bow hunter. With elk hunting you experience very difficult shot opportunities often. You could experience terrain features, extreme distances, objects to shoot through and around, quartering to, quartering away, and don't forget all while your heart beats through your chest as a bull works his way in.
When it comes to bow hunting elk bow accessories can go a long way in determining success when it comes down to the shot. Bow sights and releases from Spott Hogg, and Trophy Taker arrow rest are a couple accessories to recommend on this DIY elk hunting guide. These products can go a long way in taking your accuracy and performance to the next level. Every bit of accuracy, extra distance, and comfort taking the shot increases your chance of a clean shot , better blood tracking, and a higher chance of coming through on the better end of an opportunity at a bull.
Rifle, Ammo, and Scope Combination for Elk Hunting
On the other end of the spectrum, heading into a DIY elk hunt with a rifle in hand goes with some better reassurance of success, if of course you use the correct combination of the rifle, ammunition, and scope that performs optimally. While you may see in the elk hunting videos above that we mostly takes bows, we occasionally and just recently have taken a rifle to hunt elk. On the occasion that we hunt elk with a rifle, here is the setup we use. The setup includes the Browning X-Bolt 7mm Mag, Vortex Diamondback Scope, and Browning BXC Ammunition in 155 grains.
Elk Hunting Optics
Elk hunting success literally hinges upon employing quality optics on your hunt. The ability to look for and spot elk is where the majority of your time will be spent when hunting. Taking the right optics, in the case of elk hunting or any big game hunting means Binoculars, a Rangefinder, and a Spotting Scope.
Elk Hunting Packs
A DIY elk hunt will require purchasing elk hunting packs. Recommendations for packs should include one for gear, and one as a day/hunting pack. A bigger backpack like the 6000 Big Game Hunting Pack From Tenzing offer a durable gear bag for establishing camp and packing out meat. You should also plan to take a day pack. This pack should hold some food, water, and hunting gear you will need for just the day as you set out to start hunting. The 1260 Choice Day Pack From Tenzing is light, and just enough to carry what you need for the day. You also should consider a binocular suspension or holster system to make your optics readily available but comfortable enough to carry all day.
Nutrition
You are going to lose and have a need to constantly recover spent energy. Having the right nutritional supplements during your DIY elk hunt is a must and can give you the edge to continue the pursuit. When it comes down to the third, fourth, and continual days after that, you will need the boost to continue. You don't get the chance to live and pursue this pure hunting adventure very often, so be sure you are at the peak of fitness and energy to go all out.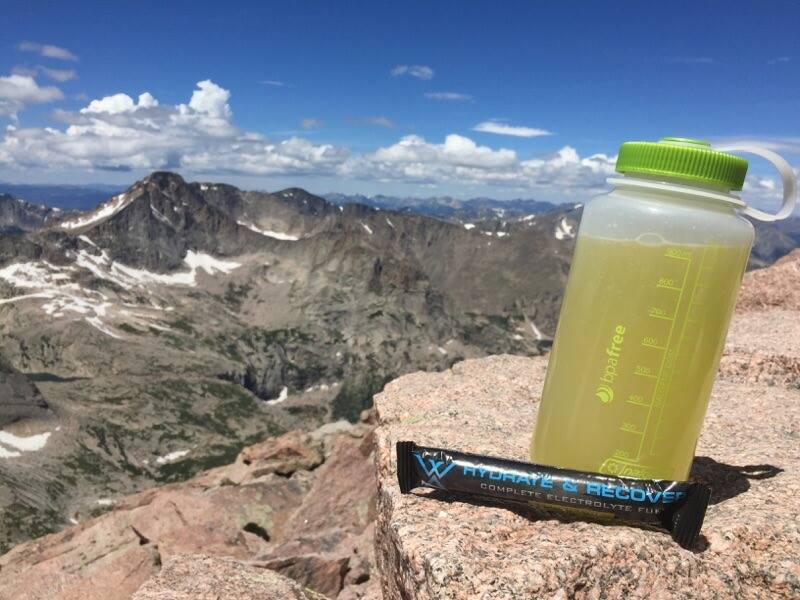 Maps, GPS, and Location Resources
Maps and a GPS are essential tools to have in your elk hunting arsenal, while a GPS unit might not be doable, there are other options. The Hunt App by OnXmaps gives the elk hunter the ability to use the mapping and locations resource on their android and IOS devices.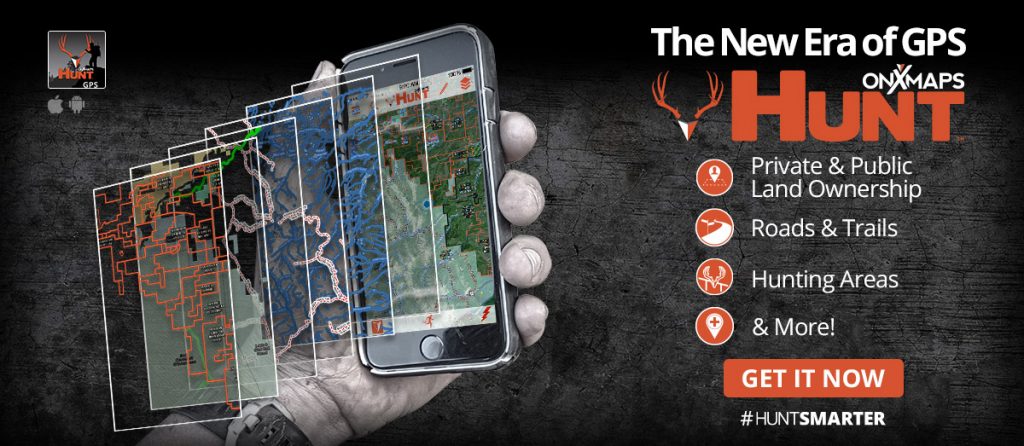 Elk Calls and Elk Decoys
If you plan on being successful at elk then you need to be sure you pack a set of elk calls and an elk decoy.
FoxPro Elk Calls – Testimonial
(Video) – Now you can control the volume of your bugle with the innovative Closer bugle tube. For a strategic advantage, create the illusion of animal movement for a strategic advantage by quickly dialing up or down for more or less volume. Includes sound diffuser, camo sheath, mouthpiece cover, carry strap and "The Single" all-purpose diaphragm call. – Closer Elk Call
Just as important as the elk call is a decoy that might serve you well in certain situations. Decoying elk is completely different than what you might have experienced before with whitetail hunting. What is desired in an elk decoy is something that is easy to set up, and is just enough to draw the attention of the herd or a bull.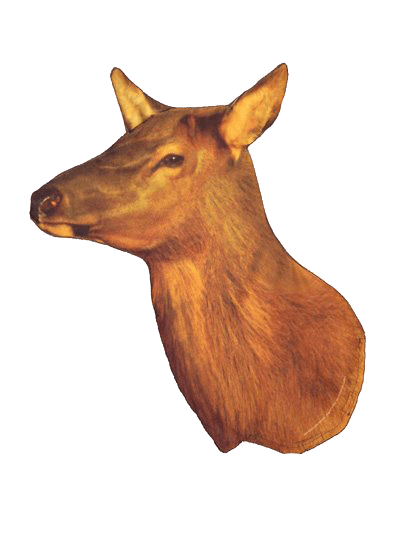 Hunting Headlights and Flashlights
Another item that is worth mentioning on this DIY elk hunting guide is headlamps and flashlights. Whether it's just around camp, getting up in the morning for the hunt, blood trailing, or packing meat off in the dark, you will need a headlamp and flashlight on your hunt.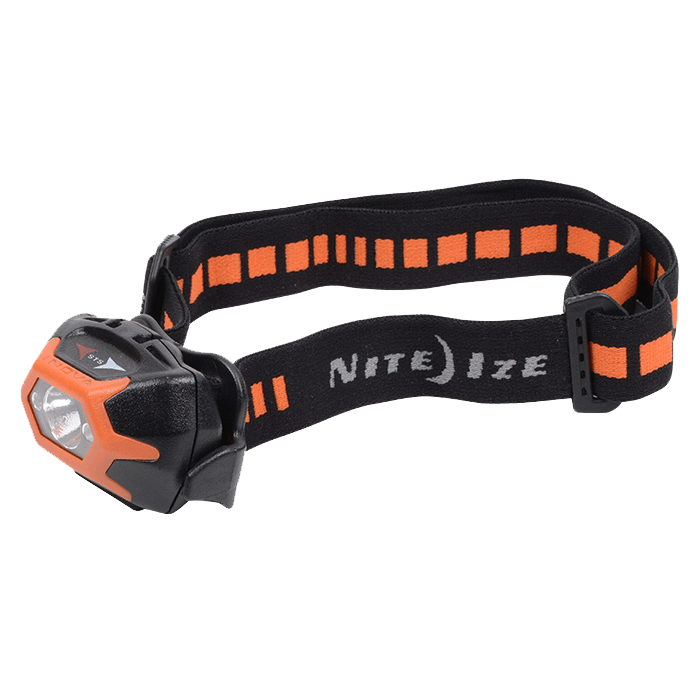 Knives and Elk Processing
Starting out with a successful mindset and staying positive is a good way to attack a DIY Elk hunt, SO packing a game processing kit and set of knives will let you strive and expect success. When you do finally need to process the game, you will be worn out and know that packing the meat out is ahead. A game processing kit that makes processing an elk simple and easy is well worth the money.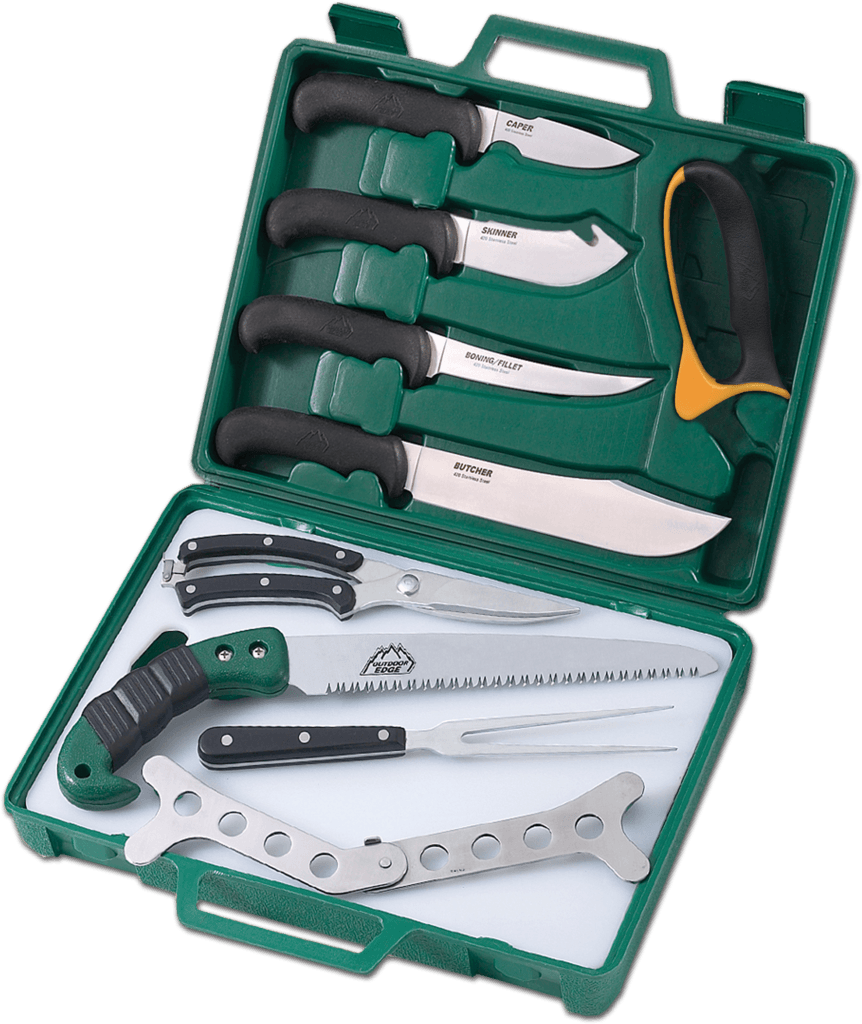 First Aid and Safety
Another recommendation that needs to be mentioned is a first aid kit. Especially if you are alone, and attempting a DIY elk hunt, you need to pack first aid. The Sawyer Hunting and Fishing First Aid Kit covers everything you should need if "worst case" happens.
Scouting for Elk
When it comes to DIY elk hunting, one of the most important jobs and hardest at that is scouting for elk. "Hunting and scouting for elk is exciting and challenging, however the challenge and excitement compounds when you add in the words "Do-It-Yourself".  This fall many elk hunters will plan a DIY elk hunt, and will spend countless hours researching elk scouting tips and how to scout for elk on public land.  Fortunately for the DIY hunter, and especially those DIY elk hunters who will be heading out in search of a public land bull, there is more and more information and tools like these elk scouting tips that an elk hunter can use to their advantage." – Elk Scouting Tips | DIY Scouting For Elk
Check out how you should start scouting for elk, and some elk scouting tips in the Pure Hunting blog below.
Elk Scouting Tips | Scouting For a DIY Elk Hunt
DIY Elk Hunting Tips and Tactics
Hunting elk is a huge challenge, there are so many variables at play, and even when the hunt can seem to come together, openings pass over and over again without any shot opportunities. Its elk hunting, and not everyone is blessed enough to go on an outfitted hunt. That is why you are attempting your DIY elk hunt. Of all the elk hunting tips and tactics, calling seems to be the most interesting, but it can become the death of your hunt before you even leave the driveway. While the episodes above might have got you amped up for some bugling action overcalling is a very real concern. Here are some DIY elk hunting tips and tactics videos that contain some information that you may want to keep in mind.
DIY Elk Hunting Tips and Tactics | Chris Nowak
(Video) – Sometimes NOT calling to elk is the best strategy. This is a key, knowing these DIY elk hunting tips and tactics can mean success. Of these, Chris Nowak, co-host of Pure Hunting explains why not calling to elk might be your best chance. Chris goes into more than just a simple tip, he goes into everything you need to consider when calling elk on a DIY elk hunting trip.
DIY Elk Hunting Tips and Tactics | Willi Schmidt
(Video) –Looking to go on a elk hunt in the near future? Don't miss these elk calling tips and tactics that could mean the difference on your DIY elk hunt! Of these, not calling too much, and how to use two hunters are just some of the valuable elk calling tips and tactics you will want to know and consider. Which type of elk call should you use? Which elk calls should you take to the field? How much should you call? How aggressive should you sound? All these are important elk calling tips and tactics to know.
Conclusion
If you plan on hitting the slopes this fall, or within the next couple of years take a good look at this DIY elk hunting guide and reference the material. Everything from the elk hunting gear list recommendations, to the elk hunting videos, tips, and tactics can help ensure you know and consider everything needed before the hunt. Elk hunting is one of the great pure hunting adventures still available to chase. If a DIY elk hunt is your only chance at living it then do whatever it takes to hit the slopes after those bugling bulls.