Depending on the state and the season dates, early season rifle hunting for elk can give hunters the chance to experience the later part of the rut and capitalize on opportunities by using some extra firepower.  Much like archery season across the West, temperatures during the day may be mild and the animals are still in herds dominated by one or two bulls.
The first rifle season in Colorado typically runs in early October a few weeks after the general archery season ends.  These few weeks give the elk a chance to settle down from the pressures of September.  With the rut winding down and hopefully a chance to relax from human pressure, bulls looking to pick up a few more late-estrus cows could be very receptive during this time of year and potentially make a fatal mistake.  Willi and Chris make full use of calling to locate and close the distance on elk. If strategized correctly one can have some of their best elk hunts during this time period.

Early Rifle Season Gear
Elk hunting is one of those activities that is gear intensive…meaning your gear receives a workout and is truly tested to its maximum limits. When elk hunting, here are the items that you should be carefully considering.
Solid Packs
Rifle
Ammunition
Clothing
Optics
Elk Calls
Boots
Clothing
Weather can be fickle during the middle parts of the season in the West.  From mild sunny days to dark clouds and driving wind, rain or snow. The clothing you choose should be a quality layering system to control the body's temperature to help keep you safe in ominous weather.  During this hunt Willi and Chris dealt with mild temperatures meaning the day time temperatures were fairly warm, but the mornings and evenings cooled off nicely.  The Browning Hells Canyon Speed series gives hunters the chance to have a proper layering system at prices that won't break the bank.
Hunting Packs
In this episode the hunting was done by way of day hikes. Willi and Chris camped at a cabin where they had the added luxury of being able to bring extra gear with them to a cabin where they were staying.  The packs they used from Tenzing reflected those of sturdy design to be able to pack meat off the mountain but was slim enough to function well as a simple day pack.  The 5000 Big Game Hunting Pack gives hunters over 5,600 cubic inches of space and weighs just 7.6lbs. With 20 specially designed compartments and adjustable torso suspension, this pack can be used for day or multi-day hunts and provide everything you need from packing food to extra cloths, pack bags, knives and first aid, this pack also has plenty of room to comfortably distribute the weight of meat from big game animals.  Having this much space in a pack on a mid-season elk hunt is important since it gives you the chance to be mobile and make adjustments if you find the elk in deeper from the road and need to spike out for a few days to fill a tag.  They also allow you to keep all the gear in the pack you came with and still expand to allow you to take some meat with you back to camp before a return trip to the kill site.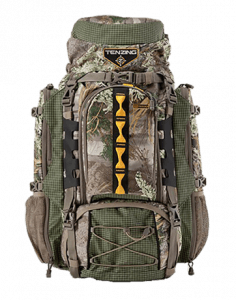 Boots
During this time of the season plenty of hiking is still required in order to successfully find animals.  Footwear, no secret, will make or break your hunt.  A bad pair of boots, has been the difference between success and failure more than once, but too often it is given a back seat to other types of gear.  The conditions you are hunting in will determine the type of boots you want to pack.  Remember to look specifically at the boot treads to make sure that your boot can handle the rigors of a week's worth of hiking in the mountains.  Boot treads are like your cat claws in the mountains.  The weather will determine what kind of insulation you will want.  Boots from Wood N' Stream give you the options to have heavy sole boots with aggressive treads and a variety of insulations to fit the time of year and weather you are hunting.  If you are hunting in snowy condition, the Gunner and Pursuit boots have an eight-inch upper section which also provide ankle stability over tough terrain.
Rifle and Ammunition
Rifle calibers and cartridges have long been debated for elk.  Every hunter is different and wants to carry what they feel comfortable with to make an ethical shot.  In this episode the guns of choice were the Browning X-Bolt and Browning Ammunition in .300 Win Mag.  Why a rifle in .300?  To boil it down quickly a .300 caliber rifle provides a similar flat shooting trajectory as the time honored .270,  but can also shoot heavier bullets which fly over 2,800  feet per second and produce over 2,000 foot pounds of energy out to distances of 400 yards or more.  A big bull elk can weigh over 800 pounds and has an incredible will to survive.  When your hunt comes down to the wire and you need to make the shot, a lightweight round which is used for something small like deer, is not what you would want to bank on to fill your tag.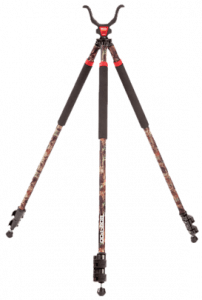 You need to have confidence in your ammunition when time is running out and your target bull is on the other side of a small canyon.  Since a rifle kills an elk through shock and tissue damage, having the extra muscle behind the bullet will help make clean and ethical kills.   Willi and Chris both used the .300 Win Mag 185 grain bullets on this hunt. This round from Browning Ammunition comes standard with the BXC Controlled Expansion Terminal Tip.  Elk are known for having thick hides tough bones.  These 185 grain bullets not only provide fantastic bullet expansion but also maintain over 2,000 lbs. of energy upon impact out to 300 yards and just under that number at 400 yards.  Maintaining energy at long range with a rifle is the difference between a successful hunt and tag soup
Optics
Tactics for rifle elk hunting vary depending on when in the fall you head afield. While many rifle hunts rely on catching bulls transitioning out of the high country to their winter ranges, sometimes the weather can be warm much like archery season and keep the elk near their rut ranges.   Traditionally, rifle hunts in general OTC units across the West force one to rely on glassing for long periods of time to find bachelor groups of bulls.  When heavy snows have blanketed the terrain, it is the open patches of grasses that will hold elk since any open feed is the key to winter survival.  Let your glass do the walking.   In this episode the weather was still very mild and the animals were still in groups and hanging in the dark timber.  Willi and Chris made full use of their optics even in this mid-season rifle hunt, which helped them find elk and make good decisions on when and where to hunt.  A good pair of binoculars that do not take up much weight hanging around your neck but provide durability and quality pictures down range are great for picking apart the dark timber. In a mid-season rifle elk hunt like in this episode, you can still expect to find animals frequenting the shade and cool relief of north facing dark timber.  When working your way through dark thick timber it is important to be extra careful and pick apart the shadows since it is easy to run head-long into a group of unsuspecting elk.  For the DIY hunter, the Crossfire binoculars from Vortex give you plenty of magnification options ( 12×50, 12×10, 10×42, 8×42) for a sharp price.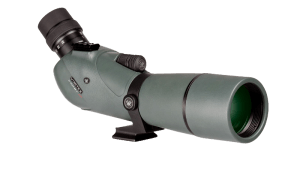 However, for long range glassing, which takes up most of your time during late season rifle elk hunts, packing a spotting scope gives you the extra power to find secluded bulls resting their weary bodies after the rut not wanting to give up their position easily. A spotting scope like the Diamondback is another cost effective spotting scope providing incredible magnification and clarity and does not take up much extra space or weight in your pack.  In some states during the rifle seasons antler restrictions are in place. Having quality magnification helps makes sure you are shooting at a legal bull. In late rifle elk hunts effective long range glassing increases your chances of success.
Elk Calls
If the rifle hunt falls closer to the end of archery season, bulls may be still bugle regularly and be receptive to calls.  In the right scenario using cow calls might break a curious bull away from the group if he thinks there is one hot cow left on the mountain. Estrous cow calls and calf calls can be most effective. Estrous calls are fairly understood, but a young cow call that may be coming into heat late in her first season.  In the episode Willi and Chris use calls to their advantage multiple times to locate the herd bull. In dark timber like they were hunting it is important to try and pinpoint where the target bull is in order to be cautious and not bust the entire herd.
Calls from Fox Pro Such as the Rookie and Closer give you the chance to make a variety of elk sounds from any number of bugles and chuckles to long range cow sounds or soft calls mimicking a mingling herd of cows feeding in the timber.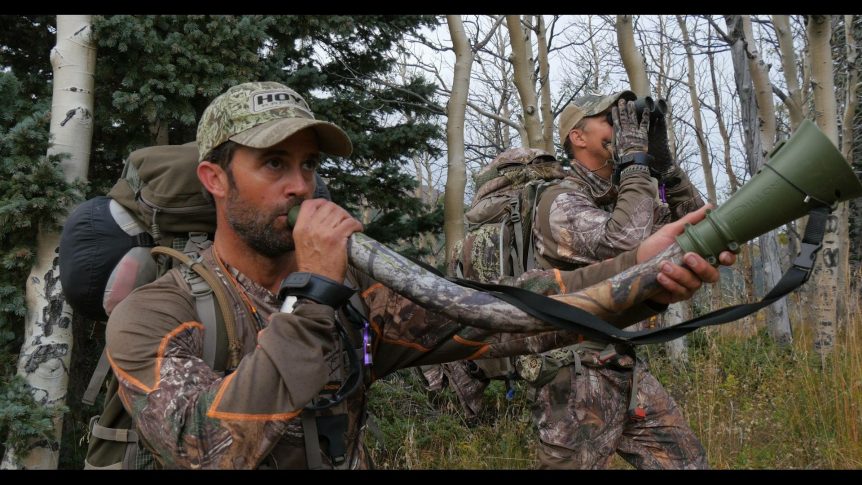 Flashlights and Headlamps
Early season rifle elk hunting can be feast or famine.  Any number of factors from weather still trying to figure out what season it wants to be, an excess of other hunters trying to cash-in on the ability to use a rifle to fill a tag, or pure "elklessness" can make for tough hunts.  What you can control is your gear and attitude.  Hunt towards specific locations on the mountain holding the best shade or feed and don't be afraid to hike down in that nasty canyon to get your bull in the last hours of day light.  That is specifically why you should always have a headlamp and a flashlight.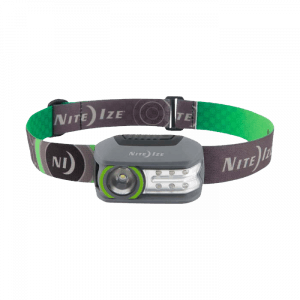 A quality headlamp like the Radiant 250 from NiteIze, allows you to see where you are going or what you area doing, hands free, which can come in handy if you are successful at last light and need to field dress that bull in the dark.  The Innova T3 flashlight from Niteize offers 485 lumens and can light your way back to camp.
An early season rifle hunt can be a great opportunity to get that bull of a lifetime, while still hunting the end of the rut in some great weather.  You just need to make sure you and your gear are up to the challenge and be prepared to hunt all day, returning to camp after dark.