The western landscape is often regarded as a sportsmen paradise.  From the highest mountain ranges to the vast expanses of prairie and range land, the west holds a wide range of opportunity for those who are willing to give it a try.  Although the opportunities are many, hunting in the high country of the west can be very similar and yet very different from hunting on other parts of the Country.  While there are certainly similarities, the hunting in the western United States often demands the most the out of your equipment as well as yourself. One piece of equipment in particular is the base for western and big game hunting. This piece of equipment is a set of hunting optics.
Regardless if you are DIY elk hunting , DIY antelope hunting, or hunting sheep, bear or some other big game, hunters need  quality hunting optics to function at the optimal level every time.  While hunting for big game is generally a gear intensive affair, hunting optics are something that you cannot go without.  Though there are many "necessities" that hunters need to have before heading out on their next pure hunting adventure, the item that should always be first on the list is an excellent set of hunting optics.  Spending the money to invest in a high quality set of optics that will withstand the use and abuse that hunting in the western and big game landscape is well worth it. The landscape demands clarity and reach, a critical piece of success when hitting the high and expansive country.
In regards to hunting optics, and your needs as a big game hunter, you will require two sets of optics. One set for traversing the landscape, and one set for making the shot.
Hunting Optics Pair 1: Traversing the Landscape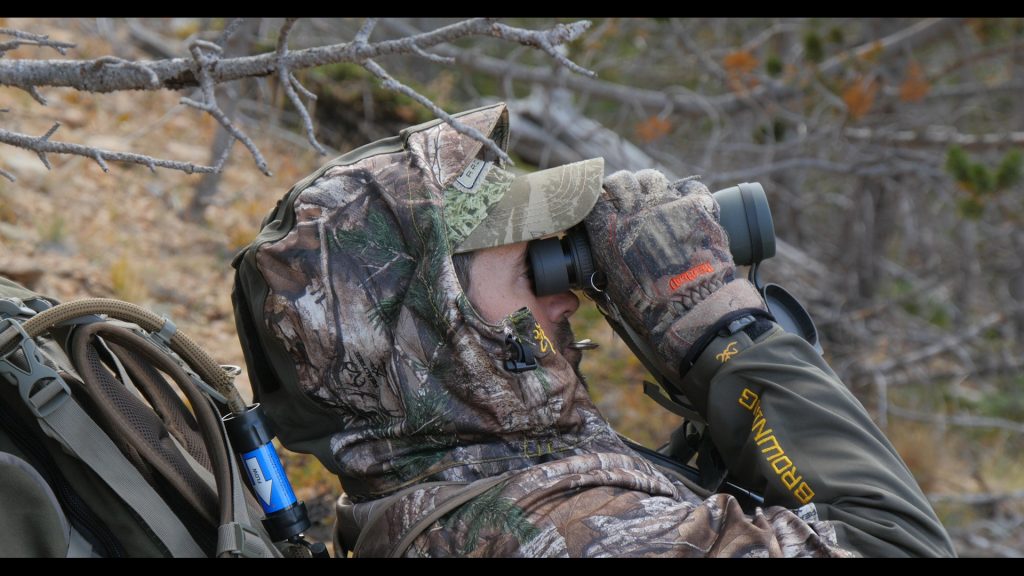 To say the western and big game landscape is rugged would be the understatement of the century.  The terrain that a hunter will endure when hunting big game can be very different, and will challenge both you as a hunter and your equipment.  One of the biggest challenges that hunters will face when it comes to hunting out west is simply the distance.  Regardless if you are hunting elk, hunting antelope, or another big game species you need to have the ability to see a great distance. Not only locate the game you are chasing, but also determine your next move.  While doing your homework scouting for elk, antelope, sheep or another species, relying on a program such as the HUNT APP from OnXmaps can provide you an excellent perspective, merging that with a great set of optics give the hunter the full package.
Traversing the terrain with your eyes instead of wearing out your boots on the landscape is common sense. So what do you need out of your first set of hunting optics? Clarity, distance, reach, and reliability in a spotting scope and pair of binoculars.
Hunting Binoculars
A great pair of hunting binoculars is a staple for a big game hunt. Having a pair available at any time during the hunt can make or break the hunt. A pair of binoculars for western and big game hunting needs to be small, light, and bright with clarity, but durable and very powerful. It is a good decision to go with a pair that has a reputation for pushing the limits of optical performance. One such pair is the Razor HD by Vortex Optics.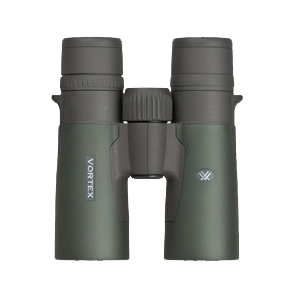 Hunting Spotting Scopes
While binoculars might be a staple for big game hunting, it often requires something with a little more reach and stability for clear images. This comes in the form of hunting spotting scopes. It's important to not settle on a less than optimal spotting scope, as they will often times become the very tool your hunt depends on. Whether it's identifying a trophy bull in a select herd, spotting sheep on the mountain side, or glassing for antelope on the plains, a spotting scope has a critical role in big game hunting. You will want a scope that can deliver an ultra-sharp image, gathers the maximum amount of light for low-light conditions, and can reach out to spot and identify game at great distances. Again a spotting scope like the Razor HD from Vortex Optics is a premium scope to rely on.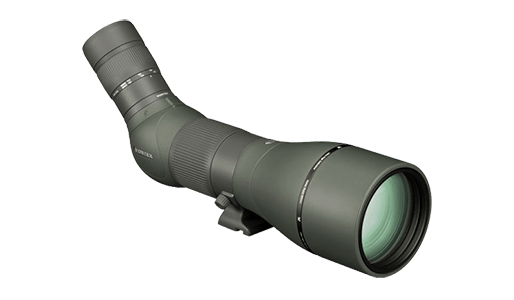 Hunting Optics Set 2: Making the Shot
So you have identified game, determined it's a trophy in your book, and have made your way to your target. Now it is time to let the Browning rifle and ammo go to work.  Investing in shooting optics is just as important as investing in your binoculars or spotting scope.  While you need a great set of optics to help you get to where you need to go, you also need a great set of optics that will help you seal the deal when the time comes.
Riflescopes
When it comes to selecting optics for your rifle, you really only need to worry about two features.  You need a scope that can provide you the option to shoot long distances, and you need an optic that will take a beating and not lose integrity.  In other words, you need a scope that can take a beating, if it does occur…it might when big game hunting. If it happens or not, you still need to be able to trust that it will shoot true. A great reliable, and premium riflescope is the new Razor HD AMG riflescope from Vortex Optics. Specifically designed to offer precision long-range shots, and effective operation on an open-landscape like out west, the Razor HD AMG riflescope is optimal for big game hunting.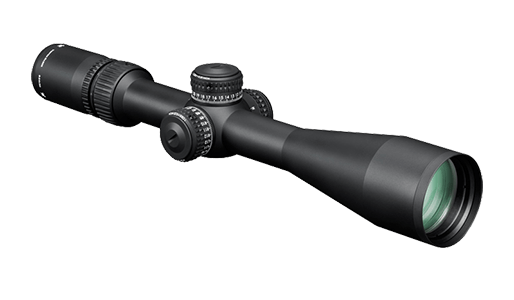 Hunting Rangefinder
Another absolute critical piece of gear for big game hunting in the open western landscape is a durable and long distance rangefinder. The Ranger 1500 rangefinder by Vortex Optics is a great choice in this aspect. This hunting rangefinder features the Primary Horizontal Component Distance (HCD) to provide an angle compensated distance reading for big game hunting and shots made in significant terrain features.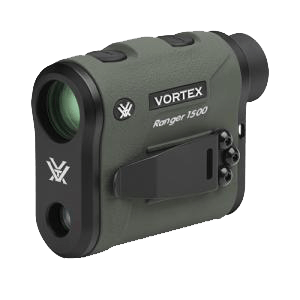 Investing in two sets of hunting optics, one for traversing the landscape and one for making the shot, may seem like a "no-brainer", but there will be many who take the field this fall who have not done their research. These hunters who have not bit the bullet and invested in a solid set of hunting optics will inevitably face hardships and failure.  Taking the time to understand some of the reasons why having an excellent hunting spotting scope, hunting binoculars, riflescope, and hunting rangefinder can make the difference. At the end of the day, ask yourself, "how often does a pure hunting adventure like big game hunting come along?" You will then understand that you should not bet the success of your trip with subpar optics.